Watch as Dr. Gunter explains the importance of providing proper mental health services to athletes in an interview during the Atlanta Dream WNBA broadcast.
Share tweet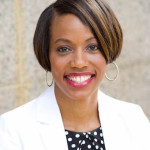 About
Kensa Gunter, PsyD, CC-AASP
Dr. Kensa Gunter is a licensed psychologist and an AASP Certified Consultant. In her Atlanta based private practice, she provides individual and team-based sport psychology services, individual counseling, and consultation services.
Recent Articles